A FRESH LOOK AT CHAIR DESIGN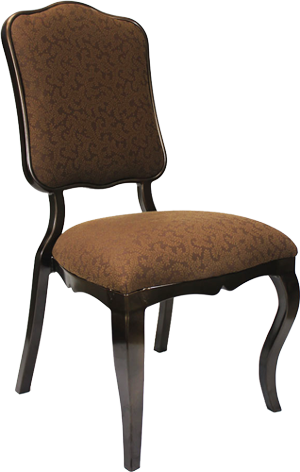 Great chairs come from folks with great chair experience.
Senova Seating provides high-end banquet, dining, breakfast, and room chairs, armchairs, and bar stools to top hotels, country clubs, casinos, restaurants, and convention centers. Known for outstanding quality, Senova leads the charge to Innovation, meeting our customers' needs for non-traditional stacking chairs, including (but certainly not limited to) our:
TV Chair (patent pending),
Aluminum chairs that you cannot distinguish from their wood counterparts, including wood grain finish on our aluminum frames & a unique sealant developed to avoid scratching,
Chairs that stack 14 high (at the same height of our competitor's 12-high stack),
Curved Aluminum legs – our Cabriole Collection,
Simulated carved frame in aluminum.
Working with our factories for over 10 years, Senova Seating has become the "hottest new chair company" in the hospitality industry!

Upcoming Tradeshows
2014

May 13-14: National Indian Gaming Casino, San Diego, CA

May 14-16: HD Expo, Las Vegas, NV

June 22-23: TRA Marketplace, Houston, TX

July 9-10: Hawaii Hospitality Expo, Honolulu, HI

July 27-29: IAVM Venue Connect, Portland, OR